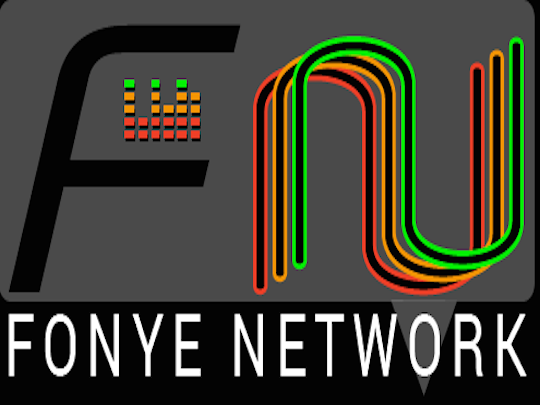 Fonye Radio Network where your musical career starts
If you are an entertainer (actor, band, comedian, dancer, DJ, Magician, MC, musician, party motivator, recording artist, singer, specialty act, radio show host, etc.) we can connect you with available managers and producers. If you are looking for more exposure, we can connect you with promoters, photographers, videographers, bloggers, vloggers and, most importantly, your fans. Whether your market niche is private parties, night clubs, concert events or radio, we've got you covered.
FONYE focuses on connecting people throughout the entire entertainment industry, by offering the essential elements needed to succeed in the business. This includes the FONYE Records division, which can offer numerous services and opportunities, such as exposure through radio spins, meeting A&R; representatives, selling original music online, marketing music to fans and even getting distribution from the FONYE outlets, all in one place.
FONYE Network began as FONYE Radio, which was the first independently-owned radio station, offering an Internet alternative to traditional broadcast radio. Instead of broadcasting over the airwaves, programs are streamed across the Internet, allowing listeners to access the shows from their computers and various wireless devices, 24 hours a day. Using this technology creates a global listening audience and allows the radio hosts and Disc Jockeys (DJs) to deliver the shows from anywhere in the world. Now, the FONYE Network is the first platform to offer specialized entertainment connections.
FONYE Radio was founded in order to provide an inexpensive venue, where new artists could be heard, without the expense of hiring a high-priced agent, contracting with a record company or dealing with music industry politics. When talented artists are showcased, a win-win situation is created. The artist is exposed to a global audience, which potentially opens doors for him or her, while the larger listening audience generates more advertising for the radio station. FONYE Network goes beyond the radio listening audience, to include a multitude of live events, thereby serving a larger segment of the entertainment industry.
FONYE Network strives to create an honest environment designed to eliminate many of the situations that take advantage of new talent, such as digital retailers, P/R firms that charge artists to exploit and/or market them through government-controlled social media networks, commercial radio managers and unscrupulous entertainment managers. The FONYE goal is to create an environment that allows the artist to maintain control of his/her own destiny and money.
When it comes to our experience with good music and what makes a party move, the FONYE reputation is still more important than a dollar. FONYE Radio is the radio station that the people control. FONYE DJs are not paid to promote or play music. Music is played, if it is good! Because music is a vital and integral part of our culture, talented artists and good music are worth hearing. Bad music and overly-commercialized music are not.